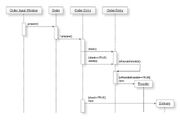 sources:
http://www.ibm.com/developerworks/rational/library/3101.html
http://www.conceptdraw.com/products/img/ScreenShots/cd5/uml/UML_Sequence-diagram.gif
http://www.sequencediagrameditor.com/uml/sequence-diagram.htm
http://creately.com/blog/diagrams/sequence-diagram-tutorial/
Pages in category "UML: Sequence Diagrams"
This category contains only the following page.
Ad blocker interference detected!
Wikia is a free-to-use site that makes money from advertising. We have a modified experience for viewers using ad blockers

Wikia is not accessible if you've made further modifications. Remove the custom ad blocker rule(s) and the page will load as expected.